Learn More About the Voices' Team and Operations
Since 2004, Suncoast Voices for Children has worked within the Pinellas Sheriff's Office's Child Protection Division to meet the unmet needs of abused and neglected children.  Voices was founded by two concerned child advocates that saw the unmet needs of the many vulnerable children involved in the foster care system, so they set up Voices to meet needs immediately when they are identified by the Sheriff's Office and other community partners to both serve children in foster care and to safely keep kids out of foster care with protective family members.  Voices' Board of Directors has over 300 years of combined experience serving at-risk and abused and neglected children as judges, advocates, teachers, nurses and mentors.  Executive Director Andrew Maurin has more than 10 years of experience in child welfare and serves an attorney for children and young adults in foster care in Pinellas and Pasco Counties.
Since 2004, Suncoast Voices has raised over $3 million fulfilling the needs of at-risk children in Pinellas & Pasco Counties.  In 2019 alone, we have served over 3,000 children who were either in foster care or at risk of entering foster care. We provided 1,000 of them with bedding so they could stay in a safe home, and we provided the other 2,000 with a wide variety of items like eyeglasses, birthday cakes, dance lessons, karate lessons, private tutoring, graduation fees, and more. The needs are not always predictable, but in our entire history, we have met every single request that fits within our mission.
Our Vision
We want to see every child in Pinellas & Pasco Counties enjoy a childhood free from fear and deprivation.
Our Mission

We provide for the unmet physical, psychological, educational, and social needs of abused, abandoned, and neglected children in Pinellas and Pasco Counties.
Our Strategy

Suncoast Voices seeks to:
prevent children from entering the foster care system by actively working to stabilize families
protect the innocence, development, safety, and well-being of children currently in the system by advocating for their best interest and offering services/goods like tutoring and car seats
provide for the needs of children (such as clothes, shoes, and school uniforms) and giving them opportunities to participate in sports, music lessons, summer camps, and other extracurricular activities
The Suncoast Voices team is made up of determined individuals who work together to be the voice of vulnerable children and see change happen in Pinellas & Pasco Counties.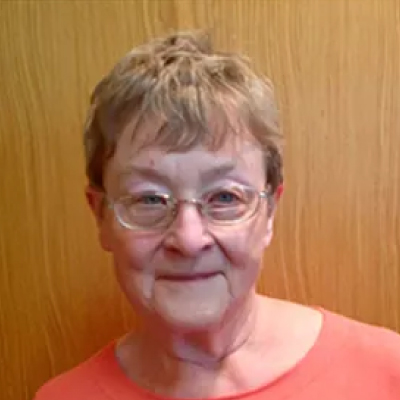 Cynthia B. Faulhaber
Immediate Past President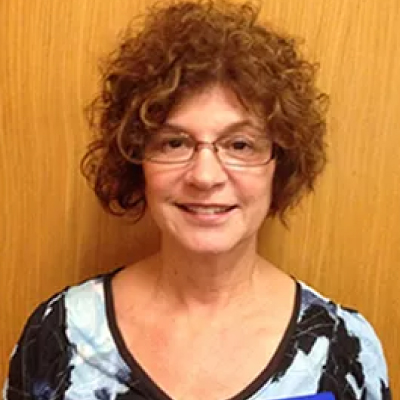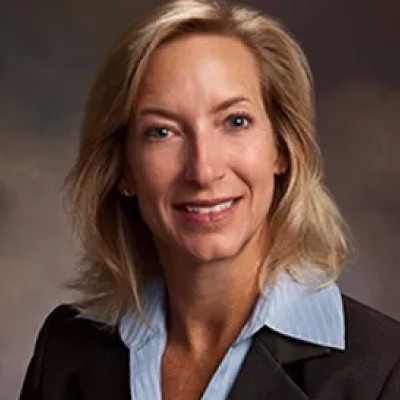 Kari C. Mainelli
Treasurer
Board Members
The Honorable (Ret.) Frank Quesada
Donna Gaffney – Co-Founder
Rita Becchetti – Guardian ad Litem
Carol Conaway – Guardian ad Litem
Erin Dise – Dise Wealth Management
Ann Michelle Frey – Shorecrest Prepatory School
Tara Gaffney – Former Chicago Public Schools Sit Stay Read Board Member
Holly Magnan – Delta Construction Partners
Program Staff
Amy Baldwin – Director of Children's Needs
Jeanne Joyner – Director of Financial Empowerment
Andrew Maurin, Esq. – Executive Director
Gina Wilson – Outreach Director
Wendy Woolley – Development Director
Suncoast Stories
Fitting In
Andy is 15 and 6'3". His family was living in a tent, and Andy became embarrassed to go to school because the other kids knew his living situation and he always smelled bad. Suncoast Voices provided Andy with food, shirts, pants, underwear, socks and shoes, laundry detergent, and personal hygiene items, as well as help with laundering clothes, so he could go to school without feeling ashamed about his life situation that he can't control.
Suncoast Stories
When Santa Doesn't Make It
Jenny is four-years-old and living with a non-relative friend who took her in when she was removed from parents that neglected her. She asked Santa for a tricycle, but it never arrived, and she wants to play with her cousins, but their bikes are too big for her. Suncoast Voices used donations from people just like you to give Jenny a Frozen tricycle of her own.
Suncoast Stories
Keeping Babies Safe
One grandma took in three children when one of their fathers was found in a hotel room with the sleeping baby next to a gun and a bag of drugs. The second father broke into Grandma's home and tried to take the infant, and the other also broke in by busting down the door. Suncoast Voices bought door and window alarms to protect the safety of everyone in the house.
Suncoast Stories
Helping Single Dads Stay Afloat
Suncoast Voices, through generous contributions from our donors, was able to provide a crib and a baby swing for a newborn girl who was place in the custody of her father when her mother was rendered unable to care for her because of severe mental health issues. The loving dad is renting a room and trying to work more to be able to financially support his child, but he can't afford everything she needs, so the items from Suncoast Voices were invaluable to her well-being and his peace of mind.
Suncoast Stories
Dental Attention
Bella is four and has been neglected most of her life. Before entering foster care, she never saw a dentist or had medical attention, and she possibly had never had a toothbrush in her mouth. When she entered foster care, the extent of her dental problems was discovered. A pediatric dentist determined she needed six teeth extracted, three teeth filled, and two spacers fixed, as well as a surgery to remove a painful abscess in her mouth that was making it difficult for her to eat. Sunshine Medicaid would not cover the cost of the surgery because it required anesthesia, so Suncoast Voices, with the help of our generous donors, stepped up and covered the entire cost so Bella could have relief.
Suncoast Stories
Unexpected Change
A few days before Thanksgiving, Benjamin and Brian, ten-year-old twins, were abandoned suddenly by their parents, who made no attempt to contact them. They have been placed with an aunt who only had camping cots for them to sleep on and no funds to purchase beds. Suncoast Voices gave them a set of twin beds and comfortable bedding to provide them with some small sense of normalcy in all of the transition.
Suncoast Stories
Filling Hearts And Holes
Four-year-old Didi was found the day before her 5th birthday by a Child Protection Investigator, living with her homeless mother on her mother's friend's couch. She had only one dress, that was full of holes, and one toy. Her first question to the CPI was if she knew how to sew. Because of donations we receive from people just like you, Suncoast Voices was able to give Didi a birthday party, with a real cake, new toys, and new shoes and clothes - without holes.
Suncoast Stories
Safe Haven 
James, who is transgender, was abused by his family. He experienced extreme Post Traumatic Stress Disorder, which led to sleep disturbances, panic attacks, anger issues, unrestricted crying, anxiety, paranoia, and horribly depleted self-esteem. He was homeless for some time, and didn't attempt to communicate with his parents. James persevered, and is now headed for a college education! He has his own place to live, but he has no furniture. Because of the generosity of our donors and our community partner New2UThriftStore, Suncoast Voices was able to provide $400 towards furniture and appliances, so James can create his own home that is safe from hate.
Suncoast Stories
Running Shoes
Fourteen-year-old Anthony was abandoned by his mother and is unable to be cared for by his homeless father. He lives in a group home where many abused children go when they are older than prospective adoptive parents will generally take in. He wanted to join the track team, but had no one to pay for his running shoes, so Suncoast Voices provided what he needed through the support of donors like you!
Suncoast Stories
Keeping Siblings Together 
Jack, Tom, and Heather (ages eight, ten, and twelve) were removed from their mother because she left them alone more than eight hours a day, and they were often seen outside playing unattended by bodies of water. They now live in separate group homes. Thanks to donations from donors just like you, Suncoast Voices was able to send them to summer camp together, where they will learn how to swim and play, with supervision!
Suncoast Stories
Emergency Responses
A fire in one house endangered three-month-old twins, who were born prematurely and already had significant breathing issues. While the medical personnel treated them for smoke damage, Suncoast Voices was contacted by Child Protection Investigators to provide them and their two-year-old brother with new clothing and blankets (which had been destroyed in the fire). We were able to give them what they needed immediately, thanks to donors like you!
Suncoast Stories
Beds Of Their Own 
Three children (ages twelve, six, and seven months) were removed from their parents' home because of substance abuse and domestic violence. These precious kids were sent to live in Grandma and Grandpa's crowded three bedroom house, which was inhabited by no less than seven other people at the time. They found themselves sleeping wherever they could find room (the floor, the couch, etc.). Suncoast Voices was able to give all three children beds of their own through the generous donations of caring people!
Suncoast Stories
Sports And Healing
Daniel, Darlene, and Davey (ages ten, eight, and four) were abandoned by their mother after their dad was sent to prison for domestic violence, and were sent to live with Grandma and three other children. Often, children that witness violence experience a form of PTSD and need to process it through positive physical activity. Thanks to Suncoast Voices and our donors, Daniel will play on a rec flag football team, while Darlene and Davey will play soccer! We purchased cleats and uniforms, and paid the team fees, so that they could have fun, expend their energy, and build healthy relationships with other kids and coaches.
Suncoast Stories
After-school Activities
Five-year-old Lily was removed from her mother and now lives with her single father. She wanted to play baseball with the other kids after school, but lacked cleats, and her father could not afford them. Her case worker reached out to Suncoast Voices, who was able to give her new cleats (thanks to donor support) so she could participate!
Suncoast Stories
From Dissonance To Harmony
Anna Lisa was removed from her parents at age 12, and sent to live with Grandma and three other siblings. She is a talented violinist, but had outgrown the instrument the school had been providing. Because of donations we received, Suncoast Voices was able to give her a violin of her own that was the right size and quality for her musical ability, so she can keep developing her talent and cope with her pain through music!
Suncoast Stories
Solid Start 
Tiffany turned 18, and is now transitioning out of the foster care system. 20% of children who age out become instantly homeless, and Suncoast Voices (along with our community partner New2UThriftStore) was able to provide items such as appliances and furniture for Tiffany's apartment so that she did not join that number.
Suncoast Stories
A Night To Remember
The costly nature of senior year is something that foster kids simply can't afford. Suncoast Voices gave two 17-year-old girls living in foster care tickets for the prom, prom dresses and shoes, and hair and makeup accessories so they could have a special evening even though their families were torn apart by trauma.
Address
8550 Ulmerton Road,
Suite 255, Largo, FL 33771