Children in foster care aren't just removed from their parents. They're removed from their entire world.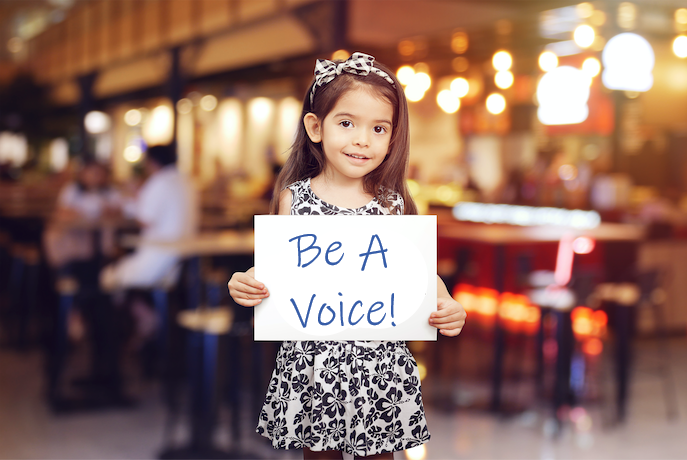 Suncoast Voices for Children is stationed in the Pinellas and Pasco County Sheriff's Office Child Protection Division and provides for the needs of abused and neglected children.  When children are first removed from their parents due to abuse and neglect, Sheriff's investigators take them to the Voices Visitation Room and look for a safe family member who can take custody.  Even if an aunt, uncle or grandmother would be safe, families need to have beds and childcare supplies right away to take custody.  
Sadly, Tampa Bay has the most children in foster care in all of Florida. In foster care, children are much more likely to be placed outside of their community, away from their school, friends, and activities, are often separated from their siblings, and struggle much more in school. That's why Voices works closely with the Sheriff's Office and other organizations to keep families together and to provide for unmet needs of all abused and neglected children. 
When you join Be A Voice, 100% of the donations that Suncoast Voices for Children receives go directly to the children's needs of your choice.  You will receive monthly updates of all the ways you are making a difference for children through an automatic monthly donation.  With your help, we can keep children placed safely with family members and provide for their needs at their  most difficult time. When you're their Voice, they will know that someone is listening, and that someone cares.  Here's how to Be A Voice:
How to Be A Voice
Click the "Be A Voice" button.
At the donation page, click the "Make This A Monthly Gift" box and enter your desired monthly giving amount to enroll in the "Be A Voice" Program.  Any amount, no matter how big or small, will make a huge difference for our kids!
In the note section, you can let us know the type of need you'd like to support: 1. Safe Sleeping & Stability, 2. Infant Care, 3. Let Kids Be Kids, 4. Education or 5. Safe Travel.  Pick more than one if you'd like! 
Each month, your donation will be automatically collected along with donations from every other Voice, and Voices staff will purchase items for abused and neglected children in our community.  By working together, we can serve more children than ever!
You'll get monthly Be A Voice updates, including how many children are being served for the needs you support and their stories so you know exactly how you're making a difference.  You'll get updates about goals Voices has set to serve even more children in the community and much more.  Please share with family and friends to spread the word!  
If you would prefer to make a one-time donation, just don't click the "Make This A Monthly Gift" option when you donate.
Here's a snapshot of ways to Be A Voice: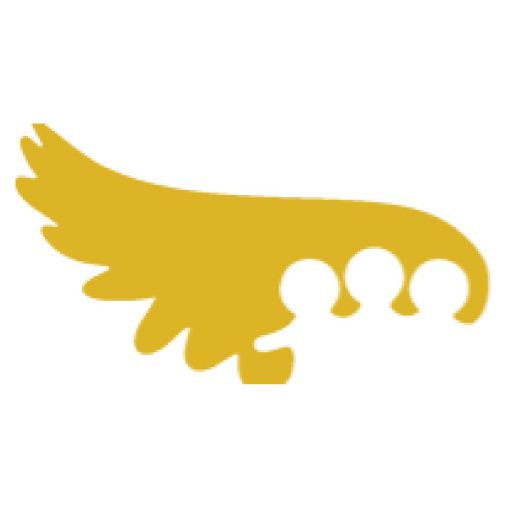 Need #1: Safe Sleeping & Stability
While it is sometimes necessary for safety reasons for the Sheriff's Office to remove children from parents, the disruption to the children's lives caused by the removal is immeasurable. The Sheriff's Office looks for protective relatives for children, but they often need beds, door alarms and dressers to take custody and may not have the savings to immediately purchase them.  Voices provides those essentials to keep children with Sheriff-approved family members instead of foster care.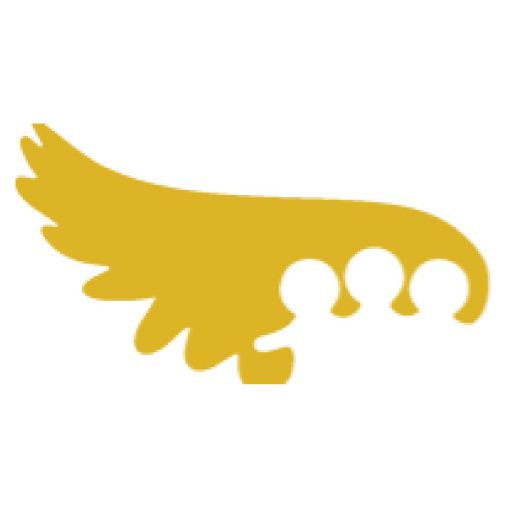 Need #2: Infant Care
Infants in particular have a lot of items that family members need to take custody of children, and the costs can be too high for some family members, even if they want their grandchildren, nieces and nephews in their home more than anything.  Voices keeps a supply of diapers, wipes, formula, bottles and more in the Sheriff's Office 24/7 so no children have to go into foster care because of a lack of supplies for families.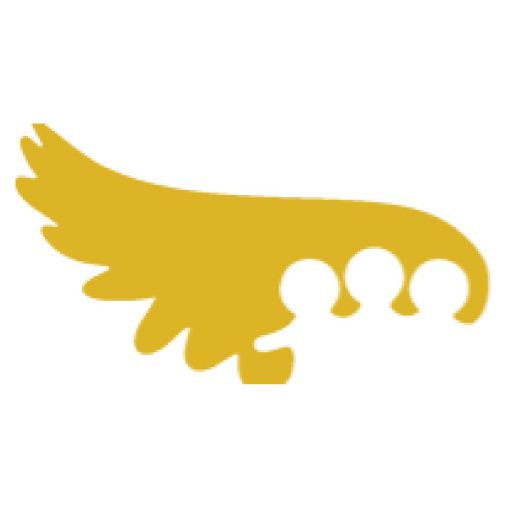 Need #3: Let Kids Be Kids!
Children in foster care don't receive funding for activities. Sports, summer camp, music lessons, ballet, karate and more are unavailable without additional support. Voices receives requests all the time from the Sheriff's Office and community partners who see children falling through the cracks and missing out on fun ways to grow and channel their energy.  By choosing this category, you will be supporting activities for kids, birthday celebrations, and other things that aren't funded for children in foster care.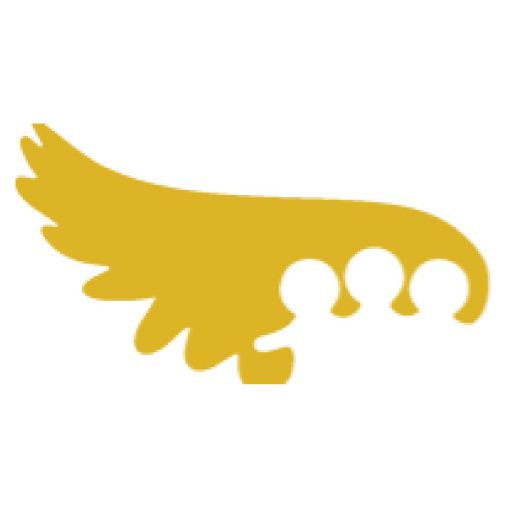 Need #4: Education
When children are in foster care, they change school often and fall behind as a result.  Voices provides tutoring, school supplies and other essentials, and even supports young people who grew up in foster care as they move on to college.  Supporting this need will help children access much-needed supports the state doesn't provide.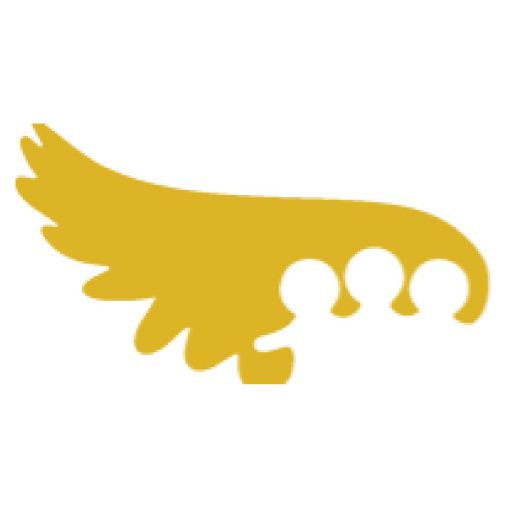 Need #5: Safe Travel
Children in foster care need safe, reliable transportation to be placed with protective family members and friends.  And when investigators conduct nationwide searches and find safe family members on the other side of the country or the world, children need to be able to get to those approved caregivers. 
Here's a closer look at ways to Be A Voice:
Need #1: Safe Sleeping & Stability
Together for the Holidays
The Sheriff's Office placed 5 children in the care of their grandmother in the middle of a December night.  Hours earlier, their parents were arrested due to domestic violence and substance abuse. The children came with nothing. No clothes, no toys, no car seats. Not even beds to sleep in. The grandmother was on a fixed income in a one-bedroom apartment, so the children were temporarily in sleeping bags and on couches. When the judge reviewed the case the next morning, she was heartbroken, but she said she had no choice: Either the children would have their own beds within 48 hours, or the children would be placed into foster care. Even worse, there were no foster placements available to take 5 children, so the children would be separated during the holidays.  But Carol was their Voice!  She helped Voices immediately provide 2 bunk beds and a crib to safely keep the children with their grandmother!  To support more cases like these, click the "Be A Voice" button, click the "Make This A Monthly Gift" box and let us know in the comments that you want to support Safe Sleeping & Stability!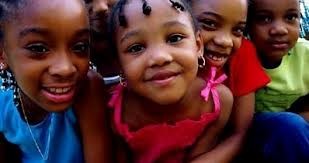 More Ways Voices Supports Safe Sleeping & Stability: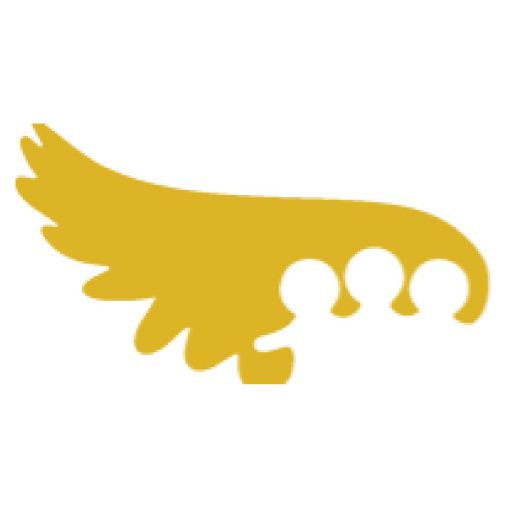 Bunk Beds Keep Brothers & Sisters Together!
Unfortunately, almost half of siblings who can't be placed with family members and enter into foster care are placed in separate foster homes. Losing connection to brothers and sisters is one of the most devastating experiences for these children. By providing bunk beds to be delivered and assembled, complete with bedding, we can keep brothers and sisters placed together with a protective relative or friend. Help siblings stay together!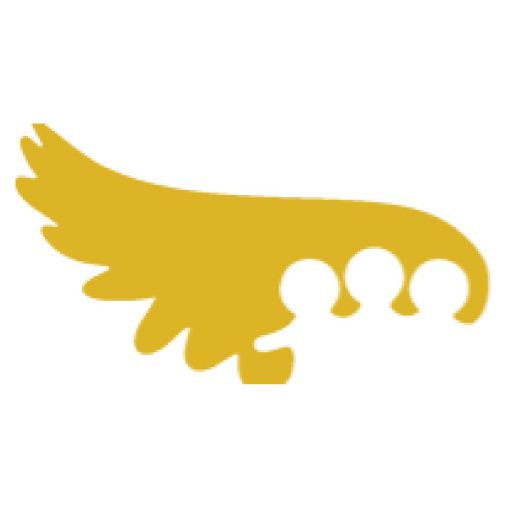 Keep Children Safe in Stable Placements!
By providing locks for medicine cabinets, fire extinguishers, high chairs, alarm systems to protect families in domestic violence situations and much more, we can give children and their caregivers safety and peace of mind.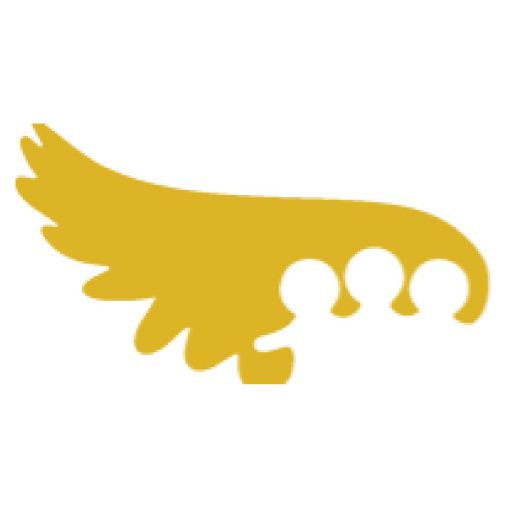 Safe Sleeping for Newborns
When the Sheriff's Office gets a call late at night about a small child entering foster care, they can come to Voices at all hours and grab a safe portable crib with sheets so that the child can go directly to a safe family member.  Together, we can keep newborns out of foster care. Help kids sleep soundly!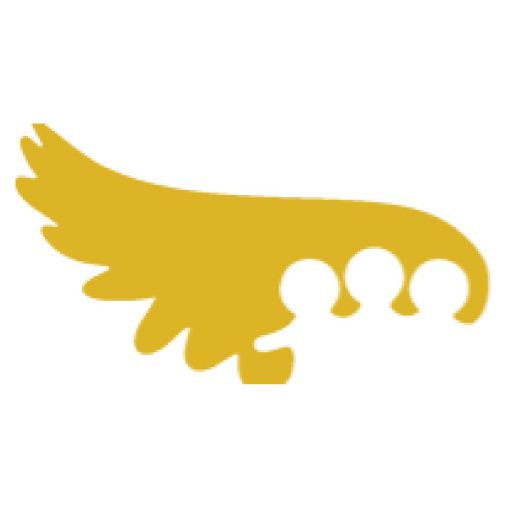 Help Young People Aging Out of Foster Care
When young people in foster care turn 18, they are at a much higher risk of homelessness, incarceration, and a lack of access to health care and other services.  By helping young people get set up with basic essentials, we can support them as they secure stable employment and pursue their educational goals.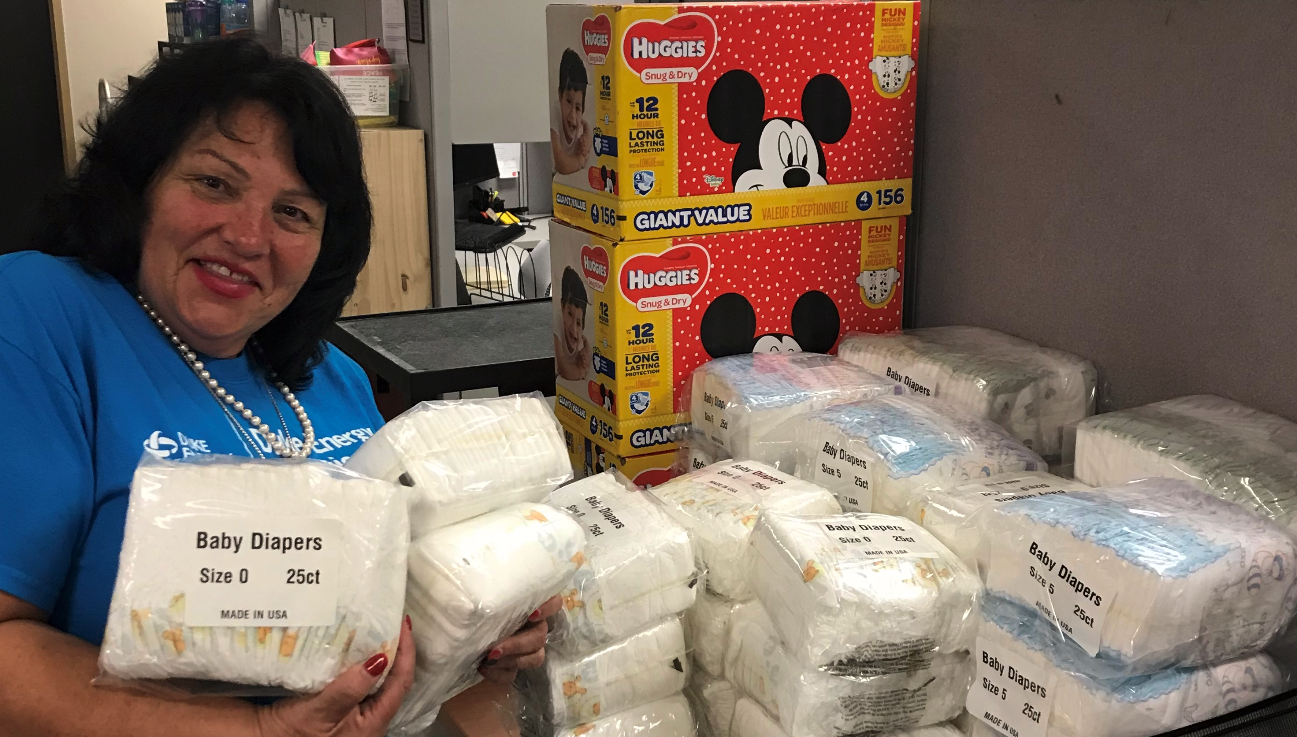 Meet Mary, the founder of the Voices Diaper Squad! Every month, she delivers thousands of diapers to the Pinellas County Sheriff's Office. Here's how you can help:
When Sheriff-approved relatives take children into their homes to keep them out of foster care, diapers are a major expense. Delays in state funding assistance can keep caregivers from affording essentials for children.  Voices keeps diapers, formula, wipes and more in the Sheriff's Offices on hand 24 hours a day to support families and keep kids out of foster care.
By raising $212.50 per month toward Infant Needs, Voices can provide for over 750 children in Pinellas County over the next year. That's less than $4 for each child to have diapers! Once we reach this goal, we will expand to serve more children in Tampa Bay. Help us keep children in diapers, formula and more by clicking "Be A Voice" and let us know you want your donation to go to Infant Care in the comments!
Need #3: Let Kids Be Kids!
Give normalcy to children in foster care!
A little girl was brought into the Sheriff's Office with her three brothers and sisters in the early hours of the morning due to domestic violence between her parents. The investigator discovered it was the little girl's birthday, and she was spending it worried about where she would sleep that night. The investigator walked down the hall of the Sheriff's Office to let Voices staff know that the little girl was sitting with her siblings in the Voices Visitation Room, and she wouldn't say a word to them besides that she likes unicorns.  Within the hour, Voices brought the investigator toys and balloons, and the little girl's brothers and sisters sang her "Happy Birthday" and she blew out candles on her cake. 
Birthdays and holidays are just a few examples of childhood activities the state doesn't fund.  Voices helps by covering the cost of everything from dance lessons to Tae Kwon Do, summer camp to prom dresses, graduation fees to birthday cakes. The needs are different for every child, but Voices is ready to meet them.  To help support normalcy for children, click the "Be A Voice" button, select the "Make This A Monthly Donation" box and let us know in the comments that you want to support "Let Kids Be Kids."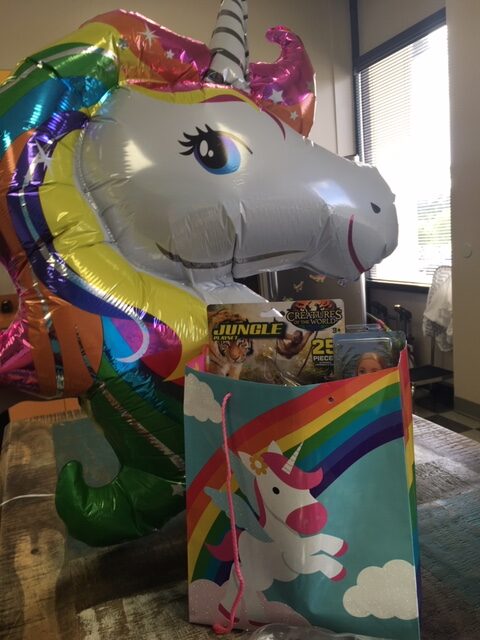 Here are some ways to Let Kids Be Kids: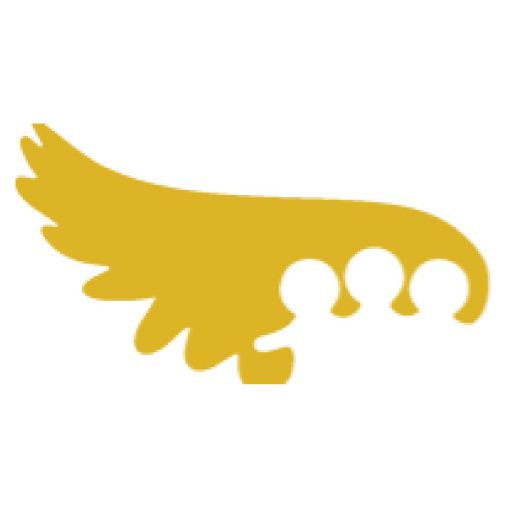 Give Children Access to Afterschool Activities and Camps!
Children can't play sports or learn to play an instrument in school without the equipment they need.  Ballet lessons, karate, cooking classes and more also have enrollment fees, uniforms and other costs that can make it impossible for children in foster care to participate without your help.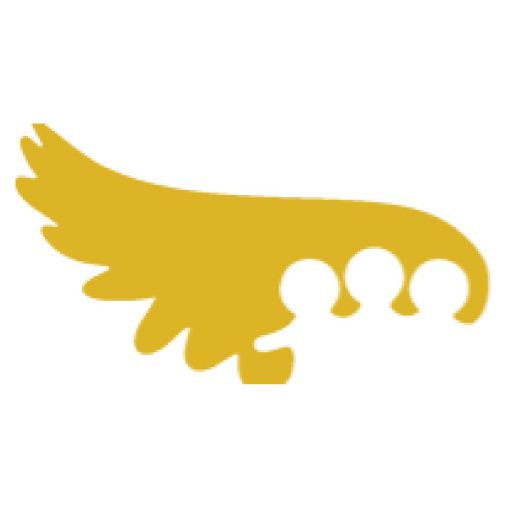 Help Teens Go to the Prom and Walk at Graduation!
Without your assistance, teens may not be able to go to the prom, get their yearbooks, sign up for driver's ed, or even walk the stage at graduation due to a number of fees that accompany these major milestones.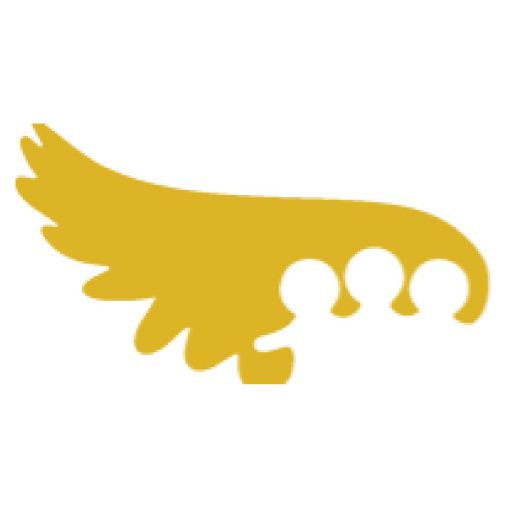 Help Children Go On School and Family Trips!
When a class field trip comes up, children in foster care have to stay home if there is no funding available.  Voices funds these trips and other outings that children wouldn't be able to attend without some more support.  Let kids be kids by allowing children in foster care go to theme parks, the movies and more!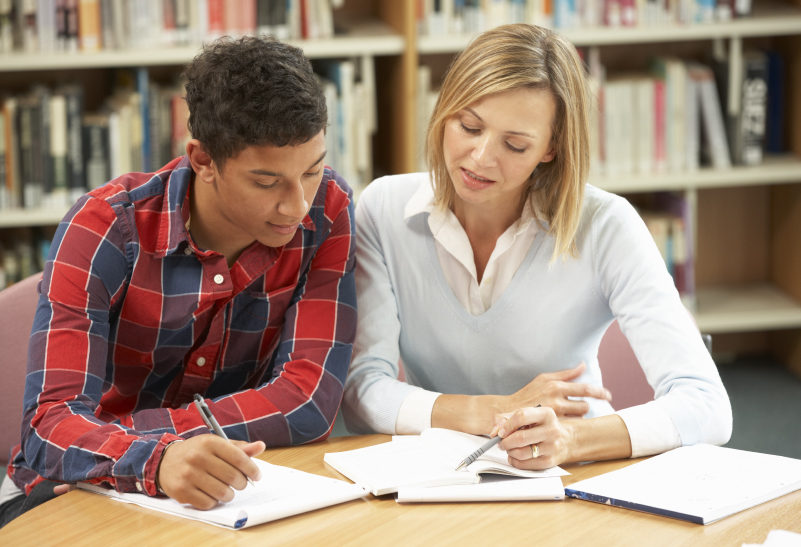 In Pinellas and Pasco Counties, children in foster care change placements an average of once every 5 months, usually requiring a change of schools. With each move, children drop a letter grade. Nationwide, 65% experienced seven or more school changes as children. Fewer than half of children who were in foster care earn a high school diploma, and less than 3% earn a bachelor's degree or higher. Voices is dedicated to providing children in foster care with the tools they need to succeed in school and graduate. By supporting the Fostering Education Access Project, you can help Voices remove barriers that prevent children and young adults in foster care from succeeding in school. To provide academic support for children in foster care, click the "Be A Voice" button, select the "Make This A Monthly Donation" box and let us know in the comments that you want to support Education.
Here's How Voices Helps Kids Succeed In School: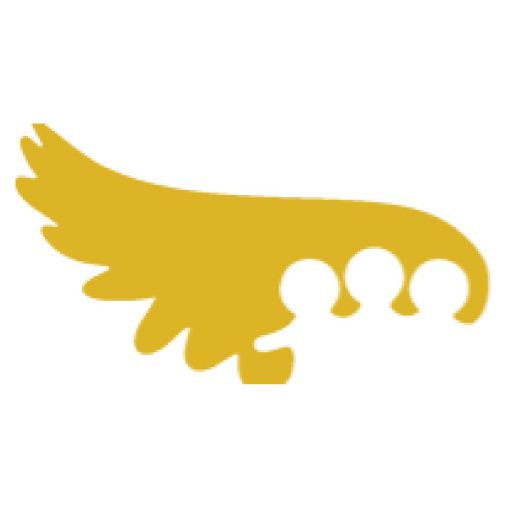 Provide Tutoring for a Child
Children lose an average of one letter grade every time they move to another placement. Since our kids are moving about 2 times a year or more in our community, they need additional support and attention so they don't get left behind. Voices' special negotiated rates with tutors connect kids school board-approved tutors.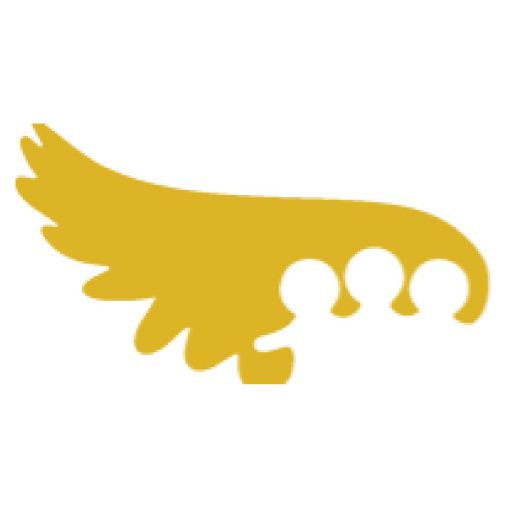 Provide School Supplies to Children in Foster Care
Children enter into foster care all year round, so Voices makes sure school supplies are always available in the Sheriff's Office so children get what they need immediately and will not fall behind because they don't have what they need to learn.  Voices also orders special adaptive equipment and services to cover all other academic needs.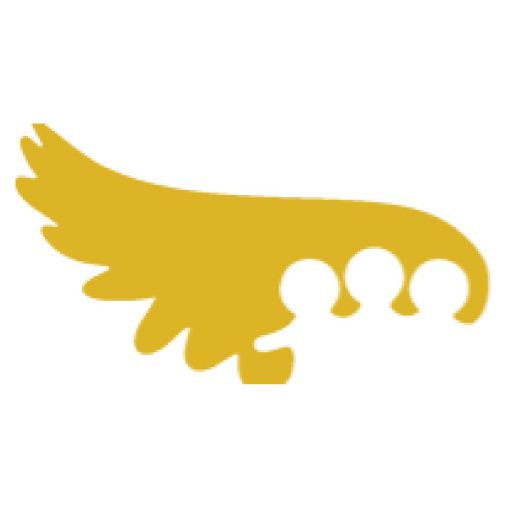 Help Young People in Foster Care Go to College
Less than 3% of children who were in foster care receive a college degree. They face an uphill battle at 18 when they have no consistent adult support network, stable place to stay, reliable healthcare or consistent access to food. Major expenses like laptops and school supplies can be a roadblock to progress for many students.  Together, we can support these costs so young people don't have to choose between their basic needs or pursuing their education.  Help a young person succeed in college!
In Pinellas and Pasco Counties, the Sheriff's Office Child Protection Investigations Units keep a variety of car seats in their vehicles at all times so they can transport children of all ages.  When children can be placed safely with a protective grandparent, aunt or uncle, but they don't have a car seat or stroller handy, Voices makes sure that investigators can immediately provide for these needs so that children can be safely transported by family members to doctor's appointments, daycare and everywhere in between.   Click the "Be A Voice" button, select the "Make This A Monthly Donation" box and let us know in the comments that you want to support Safe Travel.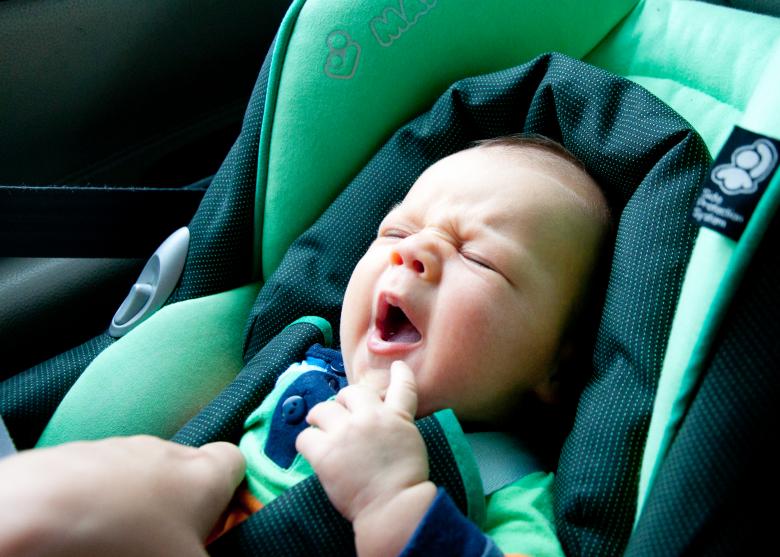 Be A Voice for Safe Travel: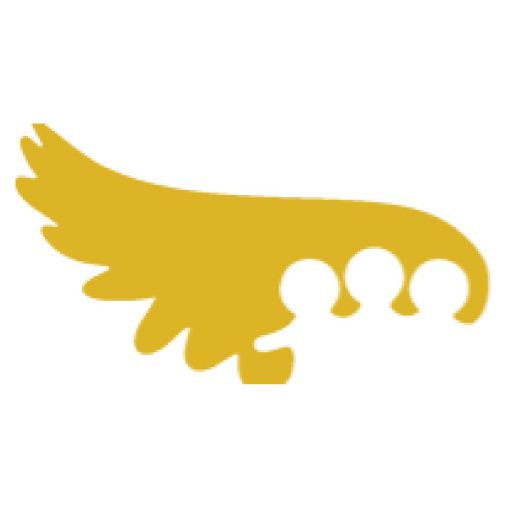 Provide Bikes for Children in Foster Care
Whether it's for getting to school and work or for having fun and exercising, bikes are a huge benefit for children in foster care. Voices provides a sturdy bike, helmet and bike lock so that children can travel safely and with peace of mind. Help children ride bikes!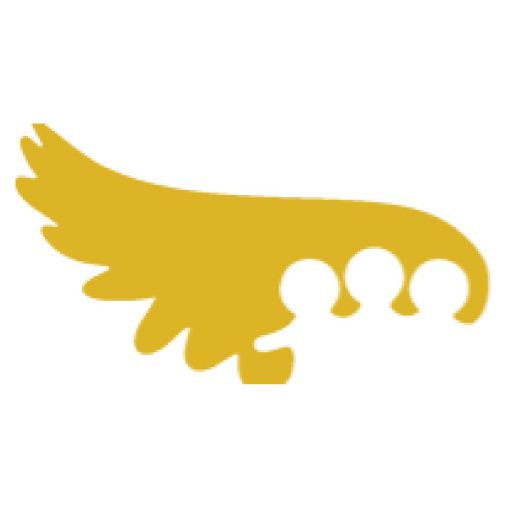 Provide Bus Passes for Young People in Foster Care
Young people who were in foster care are sometimes placed on the other side of the county from their community college or technical school, and access to reliable transportation often means the difference between success and failure.  When cars break down or a young person needs temporary help with transportation to get on their feet, Voices makes sure they can get where they need to be.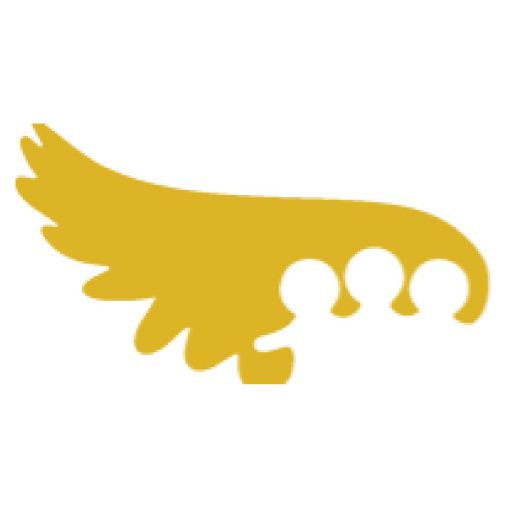 Provide Plane Tickets for Children in Foster Care
Sometimes, investigators discover that children in foster care have protective relatives ready to take custody of them or even adopt them, but their family members are on the other side of the country.  With your support, Voices can help children be placed with their family, no matter where they are!
Suncoast Stories
Fitting In
Andy is 15 and 6'3". His family was living in a tent, and Andy became embarrassed to go to school because the other kids knew his living situation and he always smelled bad. Suncoast Voices provided Andy with food, shirts, pants, underwear, socks and shoes, laundry detergent, and personal hygiene items, as well as help with laundering clothes, so he could go to school without feeling ashamed about his life situation that he can't control.
Suncoast Stories
When Santa Doesn't Make It
Jenny is four-years-old and living with a non-relative friend who took her in when she was removed from parents that neglected her. She asked Santa for a tricycle, but it never arrived, and she wants to play with her cousins, but their bikes are too big for her. Suncoast Voices used donations from people just like you to give Jenny a Frozen tricycle of her own.
Suncoast Stories
Keeping Babies Safe
One grandma took in three children when one of their fathers was found in a hotel room with the sleeping baby next to a gun and a bag of drugs. The second father broke into Grandma's home and tried to take the infant, and the other also broke in by busting down the door. Suncoast Voices bought door and window alarms to protect the safety of everyone in the house.
Suncoast Stories
Helping Single Dads Stay Afloat
Suncoast Voices, through generous contributions from our donors, was able to provide a crib and a baby swing for a newborn girl who was place in the custody of her father when her mother was rendered unable to care for her because of severe mental health issues. The loving dad is renting a room and trying to work more to be able to financially support his child, but he can't afford everything she needs, so the items from Suncoast Voices were invaluable to her well-being and his peace of mind.
Suncoast Stories
Dental Attention
Bella is four and has been neglected most of her life. Before entering foster care, she never saw a dentist or had medical attention, and she possibly had never had a toothbrush in her mouth. When she entered foster care, the extent of her dental problems was discovered. A pediatric dentist determined she needed six teeth extracted, three teeth filled, and two spacers fixed, as well as a surgery to remove a painful abscess in her mouth that was making it difficult for her to eat. Sunshine Medicaid would not cover the cost of the surgery because it required anesthesia, so Suncoast Voices, with the help of our generous donors, stepped up and covered the entire cost so Bella could have relief.
Suncoast Stories
Unexpected Change
A few days before Thanksgiving, Benjamin and Brian, ten-year-old twins, were abandoned suddenly by their parents, who made no attempt to contact them. They have been placed with an aunt who only had camping cots for them to sleep on and no funds to purchase beds. Suncoast Voices gave them a set of twin beds and comfortable bedding to provide them with some small sense of normalcy in all of the transition.
Suncoast Stories
Filling Hearts And Holes
Four-year-old Didi was found the day before her 5th birthday by a Child Protection Investigator, living with her homeless mother on her mother's friend's couch. She had only one dress, that was full of holes, and one toy. Her first question to the CPI was if she knew how to sew. Because of donations we receive from people just like you, Suncoast Voices was able to give Didi a birthday party, with a real cake, new toys, and new shoes and clothes - without holes.
Suncoast Stories
Safe Haven 
James, who is transgender, was abused by his family. He experienced extreme Post Traumatic Stress Disorder, which led to sleep disturbances, panic attacks, anger issues, unrestricted crying, anxiety, paranoia, and horribly depleted self-esteem. He was homeless for some time, and didn't attempt to communicate with his parents. James persevered, and is now headed for a college education! He has his own place to live, but he has no furniture. Because of the generosity of our donors and our community partner New2UThriftStore, Suncoast Voices was able to provide $400 towards furniture and appliances, so James can create his own home that is safe from hate.
Suncoast Stories
Running Shoes
Fourteen-year-old Anthony was abandoned by his mother and is unable to be cared for by his homeless father. He lives in a group home where many abused children go when they are older than prospective adoptive parents will generally take in. He wanted to join the track team, but had no one to pay for his running shoes, so Suncoast Voices provided what he needed through the support of donors like you!
Suncoast Stories
Keeping Siblings Together 
Jack, Tom, and Heather (ages eight, ten, and twelve) were removed from their mother because she left them alone more than eight hours a day, and they were often seen outside playing unattended by bodies of water. They now live in separate group homes. Thanks to donations from donors just like you, Suncoast Voices was able to send them to summer camp together, where they will learn how to swim and play, with supervision!
Suncoast Stories
Emergency Responses
A fire in one house endangered three-month-old twins, who were born prematurely and already had significant breathing issues. While the medical personnel treated them for smoke damage, Suncoast Voices was contacted by Child Protection Investigators to provide them and their two-year-old brother with new clothing and blankets (which had been destroyed in the fire). We were able to give them what they needed immediately, thanks to donors like you!
Suncoast Stories
Beds Of Their Own 
Three children (ages twelve, six, and seven months) were removed from their parents' home because of substance abuse and domestic violence. These precious kids were sent to live in Grandma and Grandpa's crowded three bedroom house, which was inhabited by no less than seven other people at the time. They found themselves sleeping wherever they could find room (the floor, the couch, etc.). Suncoast Voices was able to give all three children beds of their own through the generous donations of caring people!
Suncoast Stories
Sports And Healing
Daniel, Darlene, and Davey (ages ten, eight, and four) were abandoned by their mother after their dad was sent to prison for domestic violence, and were sent to live with Grandma and three other children. Often, children that witness violence experience a form of PTSD and need to process it through positive physical activity. Thanks to Suncoast Voices and our donors, Daniel will play on a rec flag football team, while Darlene and Davey will play soccer! We purchased cleats and uniforms, and paid the team fees, so that they could have fun, expend their energy, and build healthy relationships with other kids and coaches.
Suncoast Stories
After-school Activities
Five-year-old Lily was removed from her mother and now lives with her single father. She wanted to play baseball with the other kids after school, but lacked cleats, and her father could not afford them. Her case worker reached out to Suncoast Voices, who was able to give her new cleats (thanks to donor support) so she could participate!
Suncoast Stories
From Dissonance To Harmony
Anna Lisa was removed from her parents at age 12, and sent to live with Grandma and three other siblings. She is a talented violinist, but had outgrown the instrument the school had been providing. Because of donations we received, Suncoast Voices was able to give her a violin of her own that was the right size and quality for her musical ability, so she can keep developing her talent and cope with her pain through music!
Suncoast Stories
Solid Start 
Tiffany turned 18, and is now transitioning out of the foster care system. 20% of children who age out become instantly homeless, and Suncoast Voices (along with our community partner New2UThriftStore) was able to provide items such as appliances and furniture for Tiffany's apartment so that she did not join that number.
Suncoast Stories
A Night To Remember
The costly nature of senior year is something that foster kids simply can't afford. Suncoast Voices gave two 17-year-old girls living in foster care tickets for the prom, prom dresses and shoes, and hair and makeup accessories so they could have a special evening even though their families were torn apart by trauma.
Address
8550 Ulmerton Road,
Suite 255, Largo, FL 33771