The All That Glitters Project
All proceeds from the St. Pete Glitter Queens' 2021 Glitter Ball benefit children's needs in Pinellas County!
Friday, September 24 at the Marriott Roosevelt
St. Pete Glitter Queens is a group of fun-loving, like-minded women whose purpose is working together for charitable causes and donating to deserving children's groups in Pinellas County, Florida, as well as providing opportunities for social networking.  Their

mission each year is to help deserving children's organizations in Pinellas County by raising money and community awareness through our fundraising events.  This year, the St. Pete Glitter Queens selected Suncoast Voices for Children as their nonprofit organization to sponsor, with 100% of all funds raised at the Glitter Ball on September 24th benefiting Voices.  To

gether, we are launching the All That Glitters Project!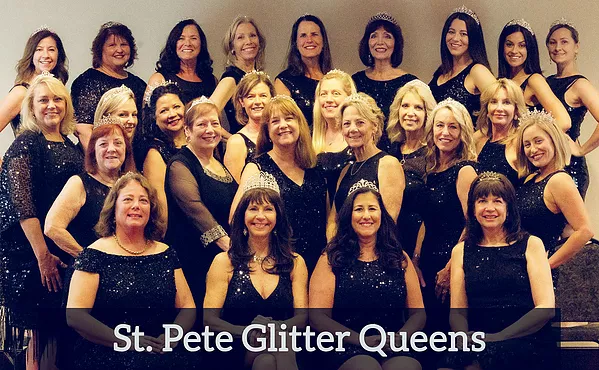 Suncoast Voices for Children has pledged that every single penny of the funding raised at the Glitter Ball will go toward children's needs requests in Pinellas County that Voices receives every day from Pinellas County Child Protection Investigators, Case Managers and other community partners.  Once the Glitter Ball concludes, Voices will update this webpage each week to show exactly how every dollar is spent and share the stories of the children who were assisted (with all identifying information removed to protect the children's privacy).

The All That Glitters Project
Check back here for stories updates once the final award from the Glitter Ball has been presented to Suncoast Voices for Children!  The updates will also be announced on social media.